Commercial Solar
The business community at large emits significant amounts of greenhouse gases contributing to global warming. Solar is a commercially viable and 100% clean solution that not only saves you money and reduces your carbon footprint, but also positions your business as the environmental leader in your industry.
As an industry leader, Modern is the trusted and respected supplier of solar power systems for business and home solar power systems across Australia. At Modern, our expertise is drawn from over 35 years of experience in the home improvements sector.
Our national network of accredited solar panel installers and technicians guarantees that responsive and expert technical support is always at hand. We stock the highest quality solar panels and components including inverters, mounting racks and brackets, batteries, wiring and fittings so when it comes to having your system designed, we provide the whole package.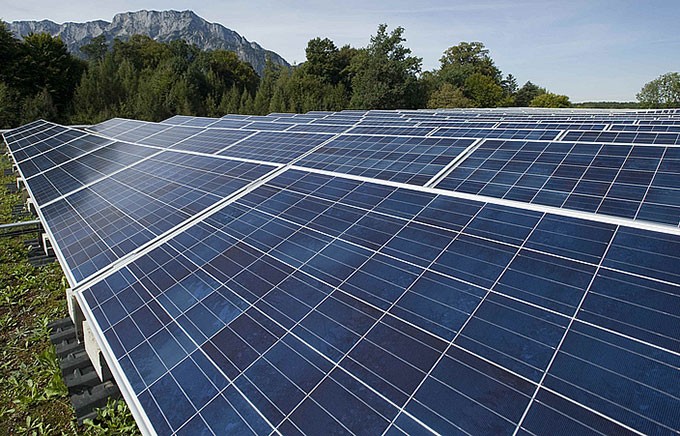 THE 2015 FEDERAL BUDGET HAS REVIVED COMMERCIAL SOLAR
Tax exemption on commercial solar has never been easier. With any business expense up to $20,000 for small business now being 100% tax deductable – Now is the best time for small business to consider solar.
Save up to thousands per year off power bills. $20,000 is generally more than enough for a small business to install an effective solar system.
Considering taking advantage of the new tax cuts for a solar system?We have over 35 years industry experience installing high quality solar systems across Australia. Get in touch with us today to book a consultation with one of our commercial solar experts to discuss options on a new tax-exempt solar system.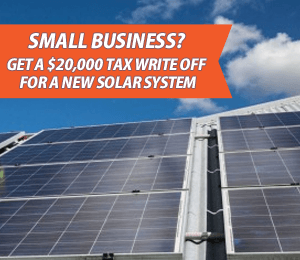 Our Pannel
Modern's commercial solar panel range allow you to harness the powerful Australian sun to generate solar energy – the cleanest, greenest and most viable form of renewable energy available for powering your home, business or community organisation.
The benefits of installing solar panels are significant; as well as dramatically cutting your energy bills, by switching to solar power you can help reduce the impact of climate change and lead the way to a sustainable Australia.
What's more, any surplus power you generate from solar panels can be sold back to the main grid. And thanks to the commercial solar rebate schemes and other government incentives, investing in solar panels is more affordable than ever for your business.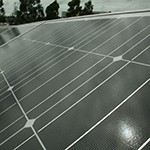 By installing Modern Solar Panels, you can:
Reduce – or even eliminate – your power bills
Avoid future energy price hikes
Increase the value of your property
Sell electricity back to the grid
Cut your carbon footprint
Lead by example in your community
Our business solar grid-tie systems are custom designed with your needs and budget in mind by our qualified engineers, so you can add more to your bottom line with solar energy.
Give your business the competitive edge with Solar Power!
A Modern Solar Commercial Solar Power System offers a perfect solution for your company's energy needs. We work hard to maximise the return on your solar investment and ensure that our business solar systems are the best option for you and your company.
Benefits to your business
Financial Benefits of Commercial Solar
Businesses in Australia can save thousands of dollars each year with a commercial solar power system from Modern Solar.
Sell your solar power with Feed-In Tariffs
State feed-in tariffs allow producers of renewable energy to sell the power they generate back to the grid for a price many times that for which they buy it, opening up an additional revenue stream. The more power you generate, the greater the rewards.
Small Scale Technology Certificates (STCs)
Small scale technology certificates are created with the installation of your solar power systems and these STCs can be traded at the market price. You can even assign them to us at a premium rate to lower your initial investment and improve your ROI.
Protection from future price hikes
Solar power for business is a secure investment that reduces your exposure to the continuing rising costs of energy. Protect your business against these long term trends as well as insulate it against short term volatility with our predictable green energy solution.
No Ongoing hassles or expenses
Modern's range of reliable solar power systems have no moving parts and require virtually no maintenance, saving you from recurring costs. We back all our commercial solar systems with a 25 year guarantee and they have a life expectancy of much more. We are Australia's largest home improvement company with a rock solid 30 year track record for unparalleled customer service and post installation support.
The asset that keeps on giving
Investing in solar is a long-term capital asset for your business and adds immeasurable value to your commercial property.
Environmental Benefits of Commercial Solar
Reduce your carbon footprint
Your Modern commercial solar power system will significantly reduce the amount of harmful greenhouse gas emissions resulting from your day-to-day business energy use. In fact, a 10-kilowatt system over its lifetime will prevent over 200 tonnes of carbon emissions from entering the air we breathe.By installing a business solar power system, you are investing in the sustainability of your business and the environment for generations to come. Solar electricity is the clean and silent energy alternative and as a forward thinking company you also signal to the market that you are taking an active role for your community.
Sustainable competitive advantage
Differentiate your business from competitors today and improve your positioning within the marketplace. Improve stakeholder relations by attracting environmentally conscious customers and staff who believe in your sustainable business.
Modern can offer your business an expert feasibility assessment and site review. After gathering the necessary data, we will give you an understanding of the investment required if we believe that solar power is the practical solution. Once we're on the same page, we'll design the system and provide everything you need for you to make an intelligent decision.
Why partner with modern?
In recent years, the many benefits of commercial solar power have compelled government institutions, public organisations and private entities to take notice and to take action.
At Modern we are uniquely positioned to be your trustworthy and reliable solar partner for now and years to come. In addition to our strong growth in the commercial solar market, our value proposition is unique in that we are also the largest installer of home solar power panels.
Our business model allows us to leverage our continuing success in the residential market to benefit our small – medium enterprise clients through improved purchasing power and decreased risk as a long term partner.
With thousands of home and business solar panel installations, all approved by Australian standards, our experience is second to none so you can be sure that your solar photovoltaic system will be installed to the highest of professional standards.
The strength provided by our ever growing local residential customers allows us the resources to provide accredited and licensed solar panel installers and technicians in every state, so expert support will always be quickly at hand. Most of our clients get started with an entry level system to begin enjoying all the benefits of commercial solar power and then build on it over time. So whether it is advice or an upgrade you are after, we'll be able to promptly plan and provide it.
Partnering with Modern for business solar helps create for you a competitive advantage and demonstrates your commitment to environmental leadership. Investing in a Modern Solar commercial solar power system also establishes a visible and marketable point of difference for your company, now and in the future.
At Modern we are very passionate about the environment and protecting the planet for future generations through the use of renewable energy. By helping you to reduce your carbon emissions, Modern is contributing to a bigger world picture and fulfilling our mission.
Our Process
1. Free Onsite Energy Analysis
Modern offer a free and thorough analysis of your energy expenses and consumption to help evaluate what business solar system would benefit your business most. Initially we collect some basic information such as the suitable area available for use, eligibility for government incentives, solar rebates and monthly power consumption information. We also take into account environmental considerations such as climate and sun exposure variables together with building characteristics.
2. Consultation and Feasibility Study
To help assess your needs and the right size entry level system for your business, Modern Solar will discuss your financial and environmental goals for the project. We conduct a comprehensive investment analysis using all the information gathered so far and develop forecasting models so you get an accurate overview of the level of cost savings to expect in the coming decades.
3. System Design
Modern accredited and certified engineers will design a solar power system tailored to your business needs. We will undertake a thorough site inspection to capture exact measurements and process any relevant building engineering information. This precise system design is customised specifically for your organisation's objectives, site and budget to ensure the optimal outcome.
4. Government Applications
We undertake all subsidy and solar rebate applications on your behalf, whether local, state or federal, so you have a hassle free transition from design through to installation. Our extensive experience in this area ensures that you receive the maximum possible benefits from government solar credits, solar rebates and tax incentives. We can also credit the RECs generated by your system up front so you only need to invest the net amount while we wait for reimbursement by the government.
5. Installation and Integration
A Modern site project manager will be your point of contact and will be responsible for managing our local team of installers, engineers and technicians, manage all aspects of installation, from site preparation and logistics to roof panel mounting and system integration. Using world class best practices and our market leading experience, we will complete your system installation and connection with the utility grid on time and to our highest of standards.
6. Promotion and Publicity
Our in-house marketing team will work very closely with you on all areas of public relations. From planning the initial launch and promotion of your renewable energy solution, to ongoing efforts in communicating your environmental leadership to your customers, suppliers, staff or even getting the local community involved and aware. Our commercial solar systems not only reduce your electricity expenses and lower your business' carbon footprint, but also earn you the exciting new publicity opportunities that you deserve.
7. Project Follow Up and Support
Modern will regularly follow up to ensure that your system is performing as designed and providing the cost savings you expected. If required, technical support or upgrade requests will be promptly addressed and fulfilled by our extensive network of accredited installers, technicians and engineers across the country.
Commercial Solar Projects
With over 35 years' experience in the home improvement industry, you can't go past Modern for your commercial solar needs. Modern truly believe in commercial solar, and we have seen first-hand the enormous economic and environmental impact a commercial solar system can have. Commercial solar also improves your corporate image and will increase your brand's favourability in the eyes of consumers.
At Modern we have an all-inclusive commercial solar energy offering: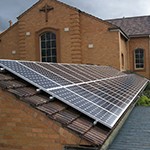 Specialised and tailored solutions for each individual business
Affordable packages which ensure excellent ROI
The highest quality panels and installation methods
A friendly and extremely responsive service team
Vast amount of experience having installed over 15,000 residential, commercial and not-for-profit solar projects
Flexible lease options ensuring low payback period and high yield