Your home should be your happy place, but high energy costs and constant bills can make it seem less than perfect. If you're ready to lower your cost of living while increasing your home's aesthetic, it might be time to consider roller shutters.
What contributes to cost of living
Many people save for years before buying their first property. Purchasing a home is expensive, even without the bills that come later. It's easy to forget about energy costs every time you turn on the light or wash the dishes, but the reality is that these household bills can force homeowners to struggle to make ends meet. While daily habits like taking shorter showers and remembering to turn off lights can help, sometimes you need something more to lower your cost of living.
How roller shutters can reduce your cost of living
Shutters might not be the first idea to come to mind if you want to lower your cost of living, but the sturdy construction, effective insulation, and ability to filter UV rays make them a great solution to save you money.
Provides insulation
Weather varies greatly in Australia, so during the wintertime, we find our homes growing colder as the days go on. Curtains and blinds aren't able to effectively insulate your home, and cold weather easily penetrates your glass windows. Roller shutters, however, provide a thick wall of insulation that holds in heat and repels the cold. This insulation can cut your winter heating bills drastically, lowering your overall cost of living.
Blocks out heat
Just as roller shutters are able to insulate in the winter, they're also able to block out heat during the summer. Australian summers can sometimes be unbearable, especially if we live in a home that tends to hold in heat. The uncomfortable temperatures might mean that we have to run fans all day long or even install an air conditioning unit to stay cool. With roller shutters, the heat will be blocked from infiltrating your home, which means you'll have to put less effort into keeping your home at a comfortable temperature. This can help you keep your bills low during what tends to be the most expensive season of the year, making roller shutters in Sydney an absolute must.
Create an energy barrier
Roller shutters provide your home with an energy barrier that's far superior to the barrier your windows can provide. The barrier is present 24 hours a day, so your shutters are consistently working to lower your energy bills throughout the day and night.
Offers light control
In addition to temperature control, roller shutters give you total light control. Because of their solid construction, roller shutters can block out light completely, which not only saves you having to buy blackout curtains but also allows less heat indoors. On the other hand, you're able to let plenty of sunlight in when you please, saving you from having to turn on lamps in the afternoon. Light and temperature control will help drastically lower your bills all year round while providing you with complete convenience and privacy.
How Modern can help
If you're ready to take control over your cost of living, installing roller shutters in Sydney or around Australia is a great place to start. Modern can help you choose the shutters that best fit your lifestyle as well as answer any questions you might have.
Modern's roller shutters are made with the highest quality materials, so you'll have complete peace of mind making your purchase. You can be sure that your shutters will last through all seasons and even wild weather. Our installation specialists are professional, reliable, and fast, so you'll have your shutters fitted perfectly in next to no time.
Do you already have roller shutters? Have you noticed a difference in your bills?
Contact Modern today to organise a quote for new roller shutters.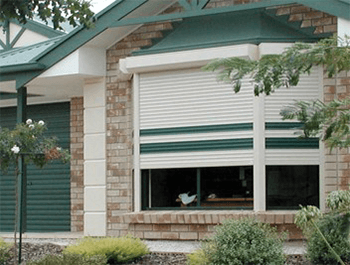 Get a Free Consultant for Modern Plantation Shutters today.
If you feel your house needs a bit more protection from the sun, let Modern help.
Our team have been helping Australian's stay cool for over 25 years! Call 13 11 78 today to arrange a quote!