Thinking about having shutters fitted in your home? Then consider roller shutters. Roller shutters have become one of the most popular choices for homes. These are made from metal and are fitted above doors and windows. Not only do these shutters protect from weather but these also provide more security and will add value to your home.
Benefits of Roller Shutters
We have put together the top 10 points that you should know about roller shutters, so you can be informed before you enquire for a quote.
Security – Roller shutters give your home extra security. The shutters have a locking system and act as barrier. Not only that but thieves look for homes with easy access, they will see shutters and be put off. This means that the shutters act as a deterrent for home intrusion.
Temperature Control – Roller shutters are insulating. The shutters can stop heat escaping your home in the winter and can stop heat coming in your home in the summer. This means your home is kept at a comfortable temperature and you can save money on energy bills.
Long Lasting – The shutters are made from durable materials like steel and aluminium. This means that roller shutters are long lasting and will be able to withstand the weather without warping.
Easily Maintained – The last thing you want is a window fitting that is not easy to maintain. With roller shutters you won't have that problem. Just wipe with a damp cloth. These do not need cleaning often.
Light Control – With roller shutters you can control how much light enters the room. If you need complete darkness you can close the shutters completely. This is a great option for people who work at night and sleep during the day. If you want bright light or anything in between you just roll your shutters until it looks right.
Reduce Noise – Not only can you control light but sound to. Roller shutters can reduce the noise that comes from traffic, the neighbours, animals, airplanes and more.
Protection Against Weather – The shutters will add protection against any weather conditions from hot sunny weather to stormy weather with rain and hailstone. Roller shutters will not rattle during high wind and can even protect your house from trees and debris in storms.
Bushfire and Fire Protection – Bushfires are a common problem in Australia and other hot climates. Roller shutters can help to protect your home from bushfires and other fires. The shutter acts a barrier and protects against heat and ash. Your windows can also be saved as fires can shatter the glass.
Stylish Design – You can choose from a variety of colours to make sure your roller shutter suits the style of your home.
Add Value to Your Home – Roller shutters add value to your home. So, if you decided to sell your house, roller shutters can give your home the edge in the property market.
How Modern Can Help
Modern can give you advice on the right roller shutters for you. We can provide quotes, information and more. Our service is professional, fast and reliable. All our shutters are secure and easy to operate. You can also have confidence and peace of mind as we offer a five-year warranty. Enquire with Modern today about how roller shutters can benefit your home!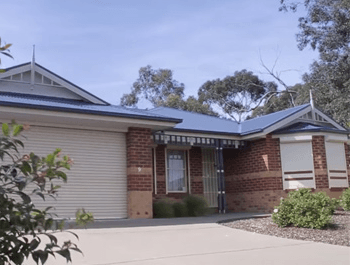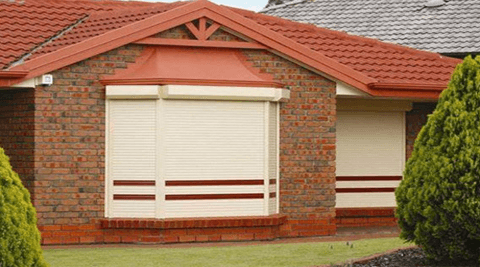 Get a Free Consultant for Modern Plantation Shutters today.
If you feel your house needs a bit more protection from the sun, let Modern help.
Our team have been helping Australian's stay cool for over 25 years! Call 13 11 78 today to arrange a quote!